We are launching the Gothere Maps API today, allowing developers to do all sorts of innovative things with our maps and services. Think you can build a better interface to Gothere? Want to create an interactive map of dengue cases in Singapore? Now you can! Best of all, it's free!



Our API include a geocoding service, so you can start placing stuff on our maps. We are also allowing developers to retrieve directions through our API. Public transport directions, driving directions, taxi fare estimation, avoid ERP gantries and highways, it's all there!

We even have a kick ass feature where you can search for amenities around a certain location in all but 2 lines of code. Try our interactive example!

If you are a developer, dive right into the Gothere Maps API documentation. We have put up a bunch of examples to make it easier for you to get your feet wet. There's no need to sign up for keys and getting started is as easy as inserting a script tag. Our Maps API is also mostly compatible with the Google Maps API. We do not wish to lock our users into using our services, switching between our Maps API and Google Maps API should be made as easy as possible.

Our Maps API is a work in progress, and we will be making changes, introducing more exciting features, and fixing bugs too. Send us your feedback through our developer forum, or file an issue at our issue tracker.

We have devoted a lot of time into the API. Here's a look at the pretty icons we made! In all, there are a total of 755 icons in 10 colours for you to play with.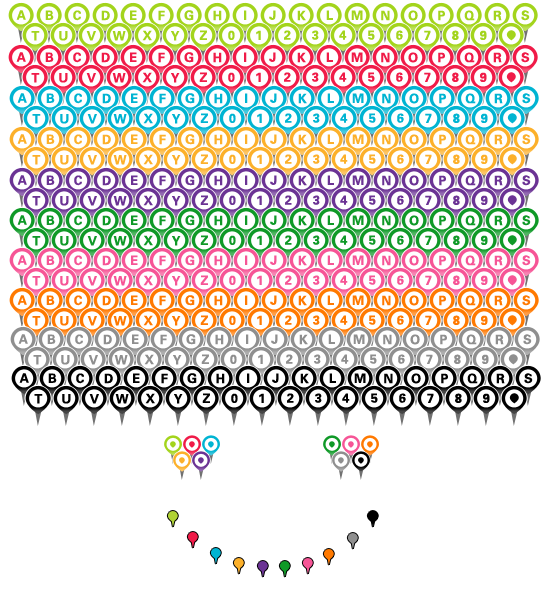 This is a major step forward for Gothere and we're all very eager to see the innovative and beautiful applications that you are creating on top of our Maps API. So tell us what you're building with the API! Have fun, and happy coding!